Hyperbaric Oxygen Therapy
Therapy to promote healing
Hyperbaric oxygen therapy is used to enhance healing of wounds, particularly those that are difficult-to-heal or infected. During treatment, a patient lies in a special pressurized chamber of pure oxygen and breathes normally, which increases the amount of oxygen in the blood. 
For further information, contact us at 214-660-2580
Dallas Regional Medical Center doctors may use hyperbaric oxygen therapy to treat conditions such as:
Air or gas embolisms
Bone infections
Burns
Crush injuries and other traumatic injuries that compromise blood supply to tissues
Decompression sickness
Gangrene
Poisoning from carbon monoxide or cyanide
Pressure sores
Radiation treatment injuries or thermal burns
Refractory osteomyelitis
Skin grafts
Wounds that have not healed with other therapies, such as diabetic foot ulcers
Your doctor can determine whether this therapy is right for you.
Medical coverage at the Dallas Regional Medical Center Wound Care and Hyperbaric Center is provided by our Medical Director, Shahida Rafiq, M.D. Dr. Rafiq also speaks Spanish. Se habla español para que todos nuestros pacientes sientan bienvenidos.
Patients may be referred to the Wound Care and Hyperbaric Center by their physician, or may call the center directly at 214-660-2580 or fax at 214-660-2585 to schedule an appointment. The Center participates in many commercial insurance plans, HMOs and PPOs.
Bariatric & Weight Loss Institute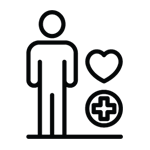 Emergency Medicine Center