Wound Care and Hyperbaric Medicine
Care for non-healing wounds
Dallas Regional Medical Center offers specialized, outpatient care for non-healing wounds, including hyperbaric oxygen therapy at our Wound Care and Hyperbaric Center, located adjacent to the hospital at 901 North Galloway Avenue, Suite 101.
Our team of doctors, nurse practitioners and nurses provide the latest treatments available to promote healing of chronic wounds and help patients recover as quickly as possible.
For further information, contact us at 214-660-2580
We provide care for:
Bone infections
Diabetic foot and leg wounds
Recurring wounds
Surgical wounds
Ulcers, including ischemic, pressure and
venous stasis
Wounds association with radiation
therapy
Trauma-related wounds
Radiation tissue damage
Gangrene
Lymphedema
Burns
Other conditions such as bites, infections and more
To determine the best course of treatment, we will do a thorough evaluation of your wound and current health status. Health care professionals who specialize in wound healing will educate you about the cause of your wound, and keep you informed throughout the healing process. They will provide information on how to:
Prevent wounds from happening
Care for your wound
Recognize early warning signs of complications
Medical coverage at the Dallas Regional Medical Center Wound Care and Hyperbaric Center is provided by our Medical Director, Shahida Rafiq, M.D. In order to provide more treatment options, we also have a podiatrist on staff. Darlene Carter, D.P.M. provides expert podiatry care and speaks Spanish and Vietnemese, which will assist those patients who are bilingual. Se habla español para que todos nuestros pacientes sientan bienvenidos.
Patients may be referred to the Wound Care and Hyperbaric Center by their physician, or may call the center directly at 214-660-2580 or fax at 214-660-2585 to schedule an appointment. The Center participates in many commercial insurance plans, HMOs and PPOs.
Bariatric & Weight Loss Institute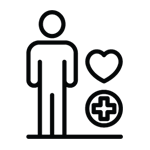 Emergency Medicine Center