Women's Health Center
Providing women with a unique brand of care: spa-level comfort and advanced medical technology.
At the service of women's health and well-being
For all the joy, wonder and experience of being a woman, we're here for you every step of the way. Dallas Regional Medical Center Women's Services brings together medical expertise, innovative technology and comprehensive services to address the unique needs of women of all ages.
For further information, contact us at 214-320-7000
More about the women's health center
Capabilities include cardiac surgery, gastrointestinal procedures, surgical treatments for obesity (LAP-BAND and gastric bypass), a wide range of operations for bone and musculoskeletal disorders, and specialties such as vascular, thoracic, gynecologic, urologic, ear, nose and throat.
Bariatric & Weight Loss Institute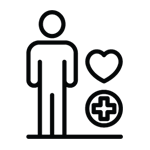 Emergency Medicine Center