Oral and Maxillofacial Surgery
Dallas Regional Medical Center's board-certified oral and maxillofacial surgeons provide a full range of services to address conditions of the mouth, teeth and facial region. Our specialists provide quality, patient-centered care utilizing state-of-the-art equipment, and have the training and expertise to provide a full range of services.
For further information, contact us at 214-320-7000
Services including:
Bone grafting
Corrective jaw surgery (orthognathic surgery)
Dental implants
Diagnosis and treatment of facial pain
Facial trauma management and reconstruction
Pre-prosthetic surgery to prepare the mouth for dentures
Surgery to correct cleft lip and palate
Temporomandibular joint (TMJ) disease procedures, including arthroscopy
Wisdom teeth extraction
Our oral and maxillofacial surgeons utilize the latest techniques and provide high-quality care in a safe, comfortable environment.
Bariatric & Weight Loss Institute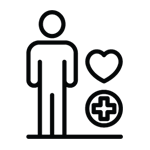 Emergency Medicine Center