Neurosurgery
Expert neurosurgical care
Dallas Regional Medical Center's highly trained neurosurgeons work with a multidisciplinary team of specialists in radiology, pain management, and other specialties to provide the best approach for each patient. Specialized neurosurgery nurses and other clinicians are well-equipped to attend to the special requirements of neurosurgery patients. We provide a full range of rehabilitation services to assist patients through recovery.
For further information, contact us at 214-320-7000
Our board-certified neurosurgeons have access to advanced imaging technology for care planning, and utilize state-of-the-art surgical technology to provide exceptional care, including:
Non-invasive techniques – Stereotactic radiosurgery uses focused beams of radiation, rather than traditional surgical instruments, to treat brain tumors without a surgical incision. It is called "surgery" because offers a similar result as actual surgery.
Minimally invasive options – Interventional radiology techniques — which use catheters with instruments or medications — such as angioplasty, stenting and embolization can be used to treat tumors, stroke and other cerebrovascular conditions.
Intraoperative monitoring – Highly sophisticated monitoring equipment allows surgeons to identify changes in brain, spinal cord and peripheral nerve function before irreversible damage occurs.
Bariatric & Weight Loss Institute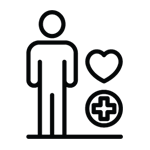 Emergency Medicine Center