Physical Medicine and Rehabilitation
Physical and Occupational Therapy
We are committed to providing quality care with compassion to those with functional limitations with the goal of improving their overall health and function through outpatient physical and occupational therapy.
Whether you are recovering from a sports injury, auto accident, work injury, or need pre or post-surgical treatment, our team of friendly therapists will create a custom therapy plan to get you back on track.
Personalized Treatments
Manual Therapy is a hands-on technique to relieve pain and improve range of motion in muscles and joints.
Stretching and soft tissue mobilization uses stretching and deep pressure to relax muscle tension and break up fibrous muscle tissue such as scar tissue.
Modalities such as ultrasound, moist heat, paraffin, cold laser, and electrical stimulation may assist the manual and exercise techniques.
Dry needling is used to treat myofascial pain by releasing trigger points and improving range of motion.
Post-operative orthopedic rehabilitation uses personalized protocols for recovery following surgical procedures.
McKenzie Method for neck and lower back pain includes exercises tailored to the patient's condition that will gradually centralize or remove pain.
Mesquite
1010 N. Beltline Road
Suite 102
Mesquite, TX 75149
972-288-2400
North Dallas
3423 Trinity Mills Road
Suite 520
Dallas, TX 75287
972-662-1700
Plano
3501 Midway Road
Suite 198
Plano, TX 75093
972-781-2322
Carrollton
3733 N. Josey Lane
Suite 100
Carrollton, TX 75007
972-492-9541
The Colony
4713 Highway 121
Suite 306
The Colony, TX 75056
469-362-2607
Bariatric & Weight Loss Institute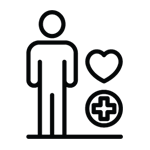 Emergency Medicine Center