Headache Care
Relieving the pain of headaches
If you are among the millions of Americans who suffer from chronic headache pain, you know how disruptive it can be to every aspect of daily living. At Dallas Regional Medical Center, our care is focused on finding the source of headache pain and developing a long-term solution to alleviate pain. Dallas Regional Medical Center doctors perform a thorough evaluation that includes a physical examination and diagnostic tests, such as blood tests, or MRI or CT scans, to determine the cause of headache pain. Our specialists have access to the latest diagnostic technology to help them design an individualized plan of care.
For further information, contact us at 214-320-7000
Headache treatment
Dallas Regional Medical Center's multidisciplinary care addresses the physical, emotional and environmental factors that cause headaches to develop a comprehensive plan to relieve the pain. We provide diagnosis and treatment for chronic headaches, migraines, and cluster and tension headaches. Treatment options can include:
Preventive or pain management medications.
Lifestyle modifications, such as diet, exercise and stress management.
Treatment of other conditions that contribute to headaches, such as sleep disorders or side effects of other treatments.
Pain management therapies.
Evidence-based complementary therapies, such as acupuncture, biofeedback and relaxation techniques.
Bariatric & Weight Loss Institute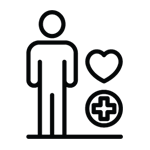 Emergency Medicine Center