Dallas Regional Medical Center's Heart Center
Heart disease is the leading cause of death and a major cause of disability in the United States. At Dallas Regional Medical Center, we provide comprehensive, technologically advanced heart care delivered by knowledgeable, experienced cardiac professionals. Our heart care specialists offer state-of-the-art heart care, from diagnosis and emergency intervention to the latest treatments, preventive education and rehabilitation.
For further information, contact us at 214-320-7000
Meet Our Team
Expertise and compassionate care are two of the main traits of all the members of our team. Led by our Chest Pain Medical Director, Dr. Daniel Ong, our expert physicians will be there for you every step of the way.
More About the Heart Care Center
Cardiovascular Diagnosis and Imaging
Advanced diagnostic and imaging technology to determine the type and extent of heart disease.
Heart Failure Care
Comprehensive heart failure care with the latest treatment options.
Heart Rhythm Disorders
Specialized diagnostic and treatment services for state-of-the-art arrhythmia care.
Interventional Cardiology
Minimally invasive techniques to unblock arteries and improve blood flow.
Vascular Medicine
Expert care for conditions that affect the arteries and veins.
Focused on providing transformative cardiovascular care.
Bariatric & Weight Loss Institute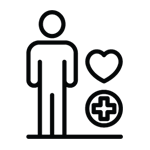 Emergency Medicine Center