Treatment
Cancer expertise, comprehensive treatment
If you or a loved one has been diagnosed with cancer, Dallas Regional Medical Center offers expert care. We provide a range of cancer treatment options that are tailored to meet each patient's individual needs. Doctors plan treatment by consulting with surgeons and chemotherapy and radiation specialists to develop the most effective approach. In most cases, several treatment options are combined to provide the most comprehensive treatment. Dallas Regional Medical Center provides all levels of care, including inpatient, outpatient, hospice and home care services.
Part of Dallas Regional Medical Center's full-spectrum care includes special support services to address the unique needs of cancer patients and their families. Our multidisciplinary cancer care team includes primary care doctors, oncologists, radiation oncologists, surgeons, nurses, pain management specialists, dieticians and other professionals who work together to provide individualized care. Treatment options include:
For further information, contact us at 214-320-7000
Hormone therapy
Hormones can kill cancer cells, or slow or stop their growth. Doctors can prescribe medications that affect the activity or production of hormones, or may surgically remove a gland that produces hormones.
Surgery
When surgery presents the best option, doctors utilize minimally invasive techniques whenever possible, which gives surgeons greater precision and can offer patients less scarring and a faster recovery.
Bariatric & Weight Loss Institute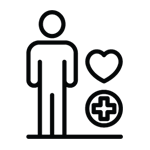 Emergency Medicine Center