Contact Us
If this an emergency, call 911.
If you have a question regarding your medical care, please call your physician's office.
Address: 1011 North Galloway Avenue
Mesquite, TX 75149
Get Directions
Phone: 214-320-7000
Please use our online form to contact us. If you request a response, we'll be in touch with you shortly.
For your security please do not use this form to share your social security number, credit card number, or personal health information. We are unable to respond to questions about medical advice; please contact your physician directly with medical questions.
Our online form is not intended to share personal health information and is for NON-MEDICAL communications only. We are not able to answer medical-related questions or provide specific medical advice through this form. We are not able to cancel or reschedule appointments. Please contact your physician's office if you need to cancel your appointment.
Bariatric & Weight Loss Institute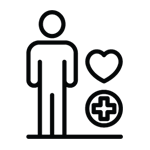 Emergency Medicine Center